drefahlaudio.com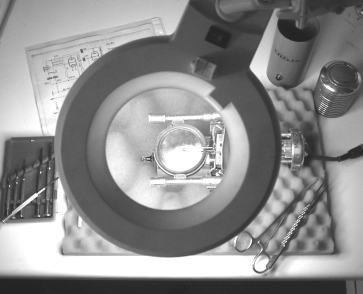 (Click image to enter our picture gallery)
Our mic clinic focuses on the repair and restoration of the masterworks in microphone technology, where the original specs which made those gems such valued by artists and engineers worldwide are always the primary goal. But also client-specified modifications can be implemented where useful. In the process, sensitive measuring methods and critical listening tests ensure both professional reliability and superb musical performance.
Worn or damaged capsules are brought to spec in our own diaphragm laboratory. We are processing Neumann, Gefell and AKG capsules as well as less spread brands and collector's items. Also stereo matching and client-specific tunings are available on request.
Click here for sample measuring plots
Moreover, we are offering :
Regular servicing, in order to maintain optimum performance and reliability
Update of vintage microphone sets according to current safety standards
Noise-cancelling measures for a variety of microphones by improved components and optimized alignment
No matter if it's a 1920s antique or a current product, there is virtually no mic-related problem we won't solve for you. This includes major brands like Neumann, Telefunken, Schoeps, AKG, Sennheiser, Sony, RFT or Gefell, right down to rarities and prototypes of uncertain origin.